When:
August 17, 2018 @ 1:00 pm – August 19, 2018 @ 4:00 pm
2018-08-17T13:00:00+00:00
2018-08-19T16:00:00+00:00
Where:
Sta. Rita Hills Wine Alliance
Various Locations in the Santa Rita Hills Santa Barbara County
Lompoc, CA 93436, Lompoc
CA 93436

Contact:
The Sta. Rita Hills Wine Alliance
 Wine and Fire 2018
August 17, 18, 19                                                                            
The Sta. Rita Hills is quickly becoming one of the hottest wine growing regions in the world. Folks, that is not due to global warming, but to the fact that what's coming out of the Hills is some of the best cool climate wines in the world! Explore our world of Pinot Noir and Chardonnay the weekend of August 17, 18, 19 and discover the wines and people of the Sta. Rita Hills.
Attend one, two or all three of our Wine and Fire events. Limited ticket sales guarantee an intimate wine and food experience so get 'em while they're hot and don't miss Wine and Fire 2018!
---
Friday Night Barn Party at Fiddlestix Barn
August 17th 5:00 to 8:00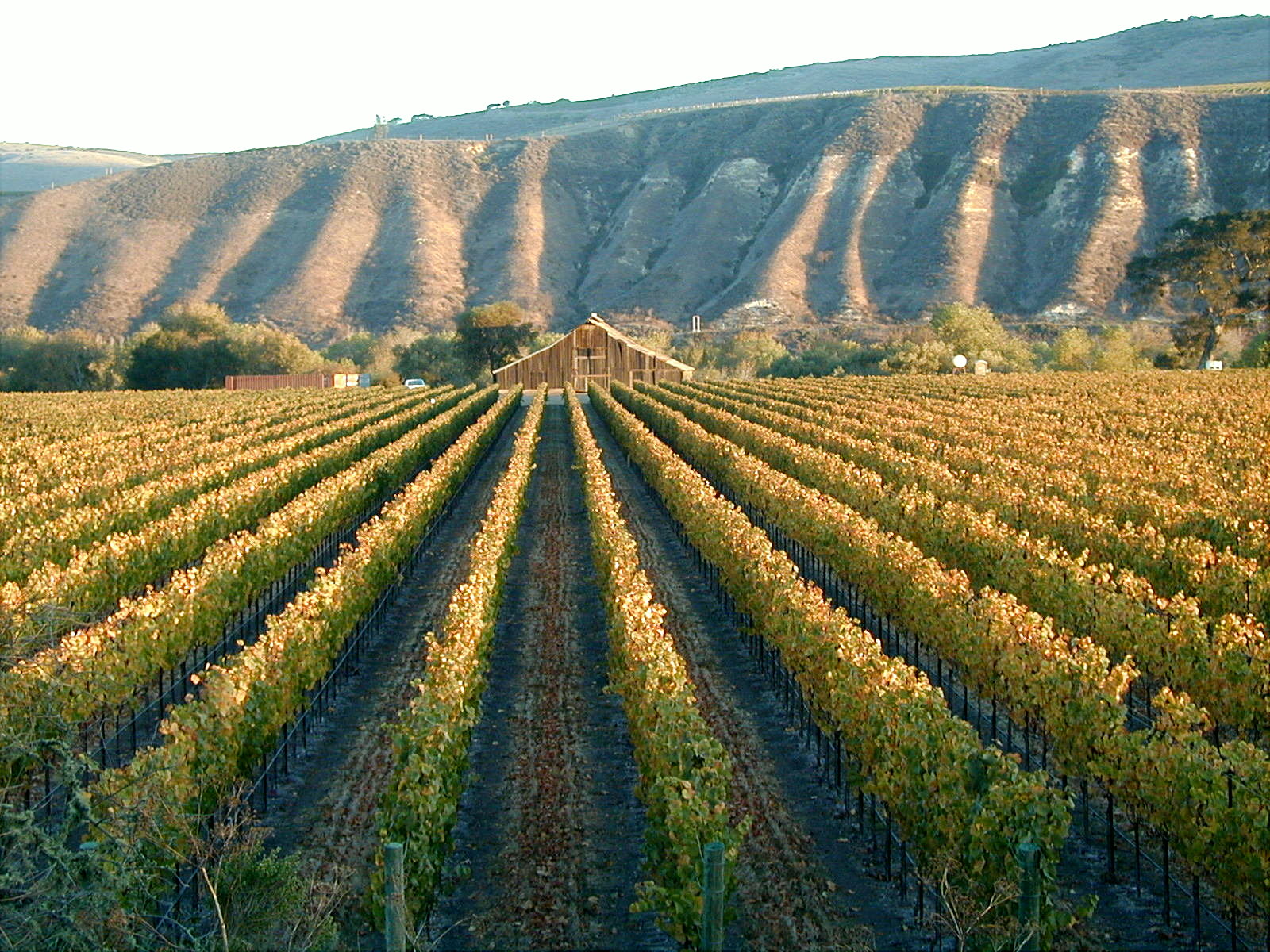 Kick off the weekend with our member wineries who will be sharing their library stash, large format bottles and small production wines to get you warmed up for the weekend. These wines will be exclusive to this event so don't miss this opportunity to experience these unique offerings.
Our Chef's du Jour will be Brett Stephen from High on the Hog Catering along with a cheese buffet presented by Central Coast Specialty Foods. The Bryan Titus Trio will set the pace for a weekend of wine and culinary noshing
About the Barn: The Fiddlestix Barn sits among 96 acres of Pinot Noir vines that produce exquisite wines for Fiddlehead Cellars and a handful of fortunate winemakers who are lucky enough to contract fruit from this truly great vineyard in the Sta. Rita Hills. Kathy Joseph's high standard of quality translates to the farming in the vineyard producing vintage after vintage of stunning Pinot Noir. Fiddlestix sits right across the road from the iconic Sanford and Benedict vineyard on Santa Rosa Road at mile marker 7.28.


---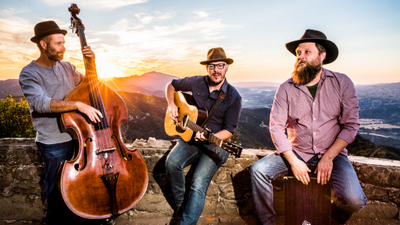 About the Band: The Bryan Titus Trio grows up like a weed from a tangled and overgrown history of Bluegrass and American Roots Music. Recently touted as a "Postmodern Barn Dance" band they write & perform toe-tapping tunes that evoke themes & melodies of yesterday with a pinch of modern irony. Bryan Titus draws heavily on lessons learned on his 2013 Through Hike of the Appalachian Trail, especially the music he picked up in Georgia, Tennessee, North Carolina, & Virginia. His vocals are both smooth & rough, his guitar playing simultaneously elegant & primitive. The Trio, comprised of Jeff Kranzler on Upright Bass & Dustin Janson on cajon and vocals, perfectly fills out and enhances each song with highly effective yet simple accompaniment. 
---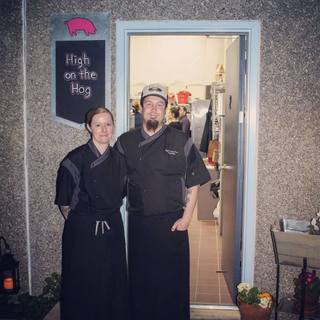 About the Chef: Brett Stephen's first four to five years in the restaurant business were not spent there in hopes of becoming a chef, more just goofing off and making fun money for the weekends. It wasn't until his early college days, when he couldn't sit in front of a screen anymore, did he decide to drop his current studies and enroll in culinary school. Since that day he hasn't looked back. During his years in Santa Barbara he worked at some of the area's best restaurants including Square One, Zen Yai, Bouchon, Epiphany, and the La Cumbre Country Club to name the a few. After that wild ride he moved back home to the Santa Ynez Valley and put in a lot of hard work under the area's best chefs at The Ballard Inn, Full of Life Flatbread, and Industrial Eats. Last year he jumped in feet first to building his own industrial kitchen and catering company, High On The Hog Catering, based in Buellton.
---


Speed Tasting with a Winemaker
August 18th 10:00am- 2:00pm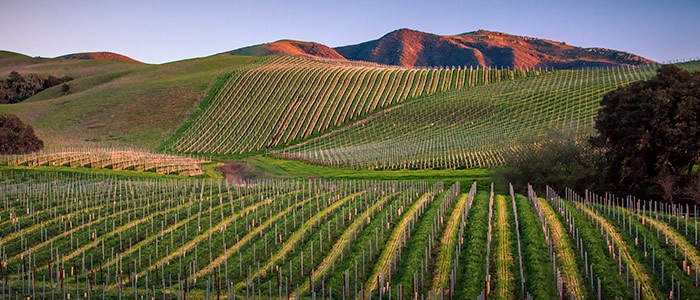 Peake Ranch and Vineyard
729 Santa Rosa Road, Buellton, CA 934270

Get up close and personal in the Sta. Rita Hills. This year's Wine and Fire Saturday morning event will offer you the unique opportunities to not only taste great wines but share your table with 8 different winemakers.
 Similar to speed dating, winemakers will take a turn to sit at your table, pour their wine and share the experiences of their wine making journey while engaging in conversation with you and your table mates.
Here's how it works:
There will be tables with 10 -12 guests seated at each table. Each table will have a winemaker seated at your table, pouring 1 -2 wines. The winemaker will present their wines, discuss the vineyard the wine is made from, tell their story and then open up conversation for a round table discussion. At the end of 10 minutes a different winemaker will rotate to your table and the process begins again. Your group's personal sommelier will guarantee a lively discussion and engaging wine talk.
 This is a great way to make new friends while learning about the wines of the Sta. Rita Hills!
About the Vineyard: Located on the eastern end of the Sta. Rita Hills AVA on Santa Rosa Road, Peake Ranch is a 105-acre parcel with 50 acres of vines. The plantings include seven different clones of Pinot Noir, three clones of Chardonnay and two each of Syrah and Grenache. The plantings are all along a hill that covers most of the ranch, exposing the vines to the cool air that comes off the Pacific and into the Santa Ynez Valley. The combination of North, South, East and West facing slopes coupled with the exposure to varying degrees of the cool wind give the vineyard a diversity of fruit flavor profiles that is unique for a ranch of our size. To further harmonize with the site, the Ranch is farmed bio dynamically, ensuring a rich ecosystem for the vines.
About the Winemakers: Many of our winemakers work in tandom with their spouse or longtime partners. Like a blind date, we will surpirse you with our winemaking couples, and those who choose to go it alone in the Sta. Rita Hills.
---


Wine and Fire Grand Tasting at La Purisima Mission
August 18th 5:00 – 8:00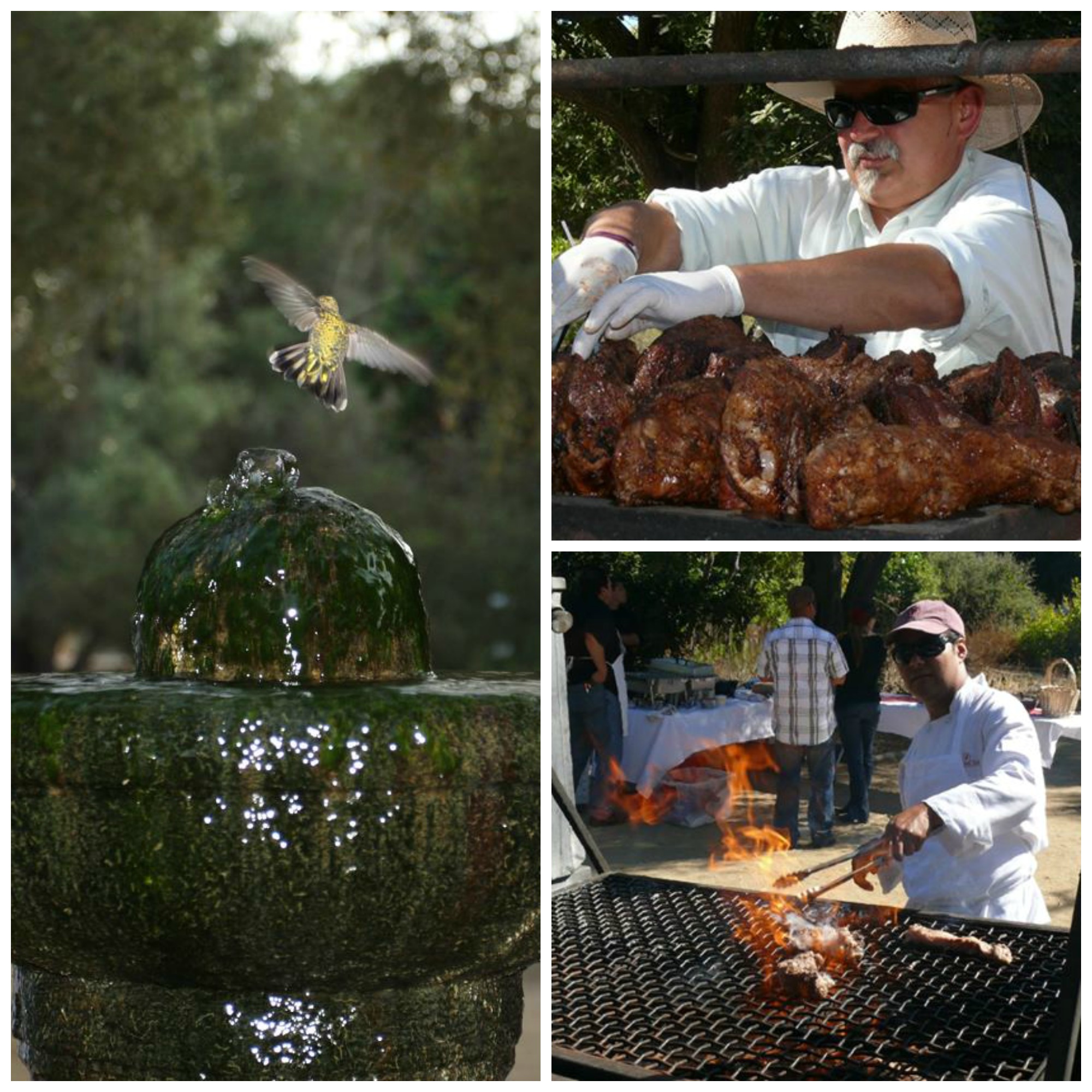 La Purisima Mission                                                                                                                                                2295 Purisima Road, Lompoc


Forty plus wineries and sizzling local chefs and farmers will be on hand for an evening of chillin' and grillin' at the beautiful La Purisima Mission, located on the edge of our AVA. Babe Farms, Campbell Farms, Central Coast Specialty Foods, Homegrown Cowboy, The Hitching Post II, Los Amigos BBQ, Scratch Kitchen, The Ballard Inn and the Sta. Rita Hills Winegrowers will be serving up an amazing selection of local food favorites!
Only 325 tickets will be sold.
---
Wine and Fire Weekend Tasting Passport: A passport to participating member winery's offerings is included in the purchase of Wine and Fire event tickets. The passport is not available for purchase on its own. Passports will be available to pick up at locations in Lompoc and Buellton.
---
The Tickets:

Friday Night Barn Party at Fiddlestix Vineyard – Early Bird  $75.00  /  After July 31 $85.00                                                                                                                                                                                                     Saturday Combo (Saturday am semimar & Grand Tasting) –   Early Bird $190.00 / After July 31 $200.00                                                                                                                                                                              Saturday Morning Seminar at Peake Ranch –  Early Bird $100.00 / After July 31 $110.00                                                                                                                                                                                      Saturday Evening Grand Tasting- Early Bird $110.00 / After July 31 $120.00                                                                                                                                                                                         I want it All! All Three Events! – Early Bird $265.00 / After July 31 $290.00  

---


Where to stay and eat in Lompoc:

Sta. Rita Hills Wine Alliance Hospitality Sponsors                                                                                               " Be Our Guest!"
---
The Hilton Garden Inn
1201 North "H" Street Lompoc 93436
Lompoc's newest hospitality venue will be opening soon with spacious and elegantly appointed rooms, a full service restaurant and bar, a Grand Ballroom as well meeting rooms equipped with state of the art Audio Visual.
For information email sales@hgilompoc.com.
---
1417 North "H" Street   Lompoc 93436
 1 888 HOLIDAY  
Nestled in the Santa Rita Hills of California's Central Coast, Lompoc is a place set apart by its flower fields, beautiful murals, an historic mission and thriving vineyards. Whether you're here for business or pleasure, you'll enjoy your stay.
---
Where to Eat
---
Central Coast Specialty Foods
115 East College Ave, Lompoc
805-717-7675
PURVEYORS OF EUROPEAN & DOMESTIC CHEESES, CHARCUTERIE AND SPECIALTY FOODS
When traveling along the Central Coast, compliment your experience at Central Coast Specialty Foods. Enjoy our delicious selections of gourmet cheeses, charcuterie, sandwiches, full service deli, fresh & exotic meats, local wines & beers, gourmet pantry and so much more.​
---
Valle Eatery + Bar
1201 N H Street , Lompoc, CA 93436
805-735-1880
Located inside the Hilton Garden Inn the restaurant features a California cuisine inspired menu by Chef Conrad, handcrafted cocktails, microbrew beers, and local wines. Featured items include beer battered brussel sprouts, braised pork belly tacos, wood-fired pizzas, rib eye steaks, mouth-watering burgers, and more using locally sourced ingredients. Open for breakfast, lunch and dinner. Also available for on-site catering.
---
What to do in Lompoc:
While you're here, Explore Lompoc! Click here for more adventures and information.
Jump from a plane, enjoy a world famous burger and walk at Jalama Beach or hike through La Purisima Mission. Check out our restaurants, Old Town, giant murals and more.