When:
July 4, 2020 @ 12:00 pm – 5:00 pm
2020-07-04T12:00:00+00:00
2020-07-04T17:00:00+00:00
Where:
Winemaker Studios
448 Clipper Cove Way
San Francisco, CA 94130, San Francisco
CA 94130

Join us for our 4th of July Barbecue & Wine Tasting at our large outdoor courtyard on Treasure Island. Reserve your table today!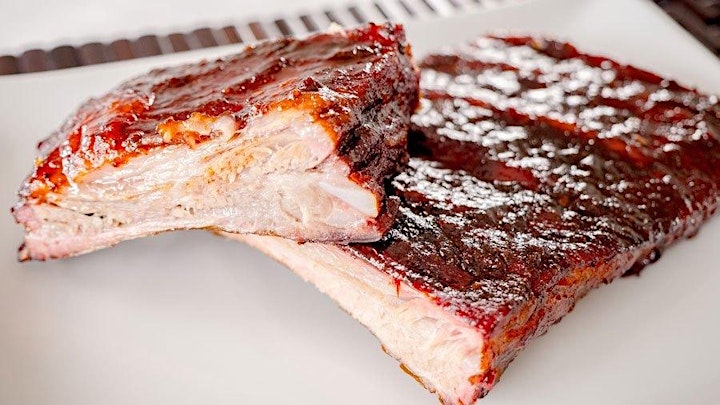 Is there a better way to celebrate the 4th of July than with family & friends with a barbecue and great wine? Join us for our Fourth of July Barbecue & Wine Tasting at Winemaker Studios on our large outdoor courtyard along the San Francisco Bay Waterfront with safe social distancing and a complementary bottle of hand sanitizer for your table. Join us for Barbecue Chicken, Ribs and more accompanied with our award winning wines. Tables are limited, so reserve your table today!
Fourth of July Barbecue & Wine Tasting

July 4th – 12pm-5pm @ Winemaker Studios
Click Here to Reserve a Bocce Ball Court
—————————————————————————
In accordance with local and state guidelines, the VIE Winery, Sol Rouge Winery, and Sottomarino Winery Tasting Rooms at Winemaker Studios on Treasure Island in San Francisco will be open on Saturdays & Sundays from 12:00pm to 5:00pm as usual.
To ensure your safety and convenience, we will be implementing the following rules:
• Outdoor Table Service Only – with Six Feet Social Distancing: Only outdoor table service with six feet social distancing and all sanitizing routines will be allowed for the time being. Although the tasting bar will not be available for walk-ups, we do have a large number of outside tables available for groups of up to 6 people maximum (in accordance with the state guidelines).
• Food Will Be Available for Purchase: We've partnered with our chef, Sarun Kao who provides food for our events, to provide a full food menu along with our wine tasting menu. This is part of the re-opening requirements by the local authorities but has been requested by wine taster for years. We are so excited to be finally serving food at Winemaker Studios for our guests. Click here to view this week's menu.
• Face Masks are Required upon Entrance: In accordance local and state requirements, you must have a mask on upon arrival, so please bring your mask!
• Reservations Highly Recommended: In accordance with the local and state regulations, advanced tasting reservations are highly suggested. Although we have a large 3000 sq. ft. outdoor courtyard, we have a limited number of tables and reservations will supersede walk ups, so reservations are highly suggested. We've launched a new on-line reservation system, so Click Here to Make a Reservation.
• Free Hand Sanitizer with every Table Reservation: Each table will be given their own bottle of hand sanitizer to use with their social group during their visit and to take home to continue to be safe afterwards.
Since we will be one of the few venues in San Francisco with a large enough outdoor area with seating to re-open under the current safe distancing guidelines, we expect to be very busy, so please book your reservation early. There is no cost for the table, but there is a minimum spend of $15 per person for the first hour. It is an additional $5 spend per person for each additional half hour.
To reserve a table, please use our on-line reservation system by clicking here:
Please email or call us with any questions. We can't wait to serve you!
————————————————————————–
Winemaker Studios, 448 Clipper Cove Way, San Francisco, CA 94130
Google Map: https://g.page/winemakerstudios?share
*FREE parking and Muni conveniently located a block away! Uber and Lyft easily accessible (usually under 8 minute wait).
DIRECTIONS
1. Take the Bay Bridge to the Treasure Island exit (Note: the exit is on the LEFT side of the road if coming from San Francisco).
2. When you arrive on the island, continue down the causeway until the second Stop Sign and turn RIGHT along the south shore along the waterfront.
3. Continue along the waterfront until the road curves LEFT (at Avenue D) and follow this road 1 block until the Stop Sign.
4. At the Stop Sign, turn RIGHT onto California Avenue.
5. Go straight on California Avenue 1 block and make a RIGHT into the next street/driveway (Avenue G) and Winemaker Studios will be on the Right by the Bocce Ball courts where you will see the VIE Winery, Sol Rouge and Sottomarino Winery tasting rooms.
If you are using Google Maps, Waze or Apple Maps, please search for "The Winery SF" versus the actual address, as the address sometimes gets interpreted incorrectly and sends you to a different address. We are located across the Parking Lot from The Winery SF.