When:
September 23, 2019 @ 5:00 pm – 8:00 pm
2019-09-23T17:00:00+00:00
2019-09-23T20:00:00+00:00
Where:
Grove
500 1st Street
Napa, CA 94559, Napa
CA 94559

Every Monday at Grove, we'll be popping up an exciting dining experience presented by some of our friends in the Napa Valley.
Salud to your heart's delight at our Estampa pop-up at Grove! Every fourth Monday of the month, CIA chef and Spain-native Rodrigo Vazquez will offer a Spanish-inspired menu of traditional small bites and beverages, all priced to share. Fill your belly with good food and drink, and you'll receive an estampa ("stamp") on a special card for each item you order. At the end of the night, we'll tally your stamps and check-out will be a breeze. That will leave you plenty of time to flamenco into the night!
Menu coming soon!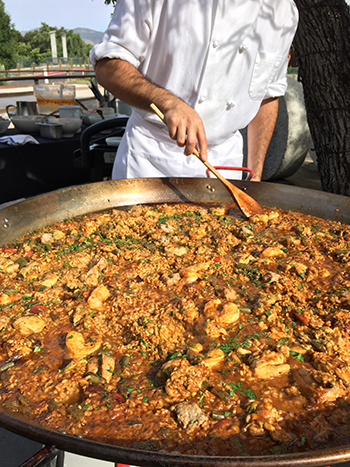 ---

About Chef Rodrigo Vazquez
Born and raised in León, Spain, Chef Rodrigo Vazquez is an ambitious and devoted chef with over 10 years of experience in fine dining, catering, and culinary arts instruction. With a degree in Culinary Arts from INS Escola D'Hoteleria I Turisme in Catalonia, Spain, Chef Rodrigo has held numerous roles within the culinary industry including Stager at El Bulli, Spain; Sous Chef at the Vera Hotel, Spain; Chef de Cuisine at Café De La Pedrera, Barcelona, Spain; and Executive Chef at Teleferic Barcelona in Walnut Creek, California. Currently, Chef Rodrigo leads the culinary team for Le Petit Chef: 3D Dining Experience at The CIA at Copia in Napa Valley.
---

Please note: We kindly ask that you RSVP—this will allow us to prepare the right amount of food, but tickets are NOT required to attend