When:
June 23, 2019 @ 5:00 pm – 7:00 pm
2019-06-23T17:00:00+00:00
2019-06-23T19:00:00+00:00
Where:
The CIA at Copia (The Culinary Institute of America)
500 1st Street
Napa, CA 94559, Napa
CA 94559

Join us for a special evening in celebration of sustainable and ethical meat practices and whole-animal butchery. Featuring an impassioned group of artisan butchers, chefs, and authors you'll learn first-hand about responsible sourcing and local farming practices, and be endowed with a new appreciation for the craft.
The event begins with a compelling conversation between industry advocates John Fink of The Whole Beast, Bruce Aidell of Aidells Sausage Company, Tia Harrison of Sociale Restaurant and The Butchers Guild, Kevin Folan of Contimo Provisions, Chef Brian Polcyn, and author Michael Ruhlman.
Following the panel, you're invited to join us for a reception in our Hestan Kitchen, which includes a book signing, a live butchery demonstration, and a walk-around tasting of artisanal sausages and house-made charcuterie.
---

Schedule


5–6 p.m.           
Panel Discussion in our Napa Valley Vintners Theater


6–7 p.m.         
Walk-around Tasting, Live Butchery Demonstration, and Book Signing in our Hestan Kitchen





---
Panelist Bios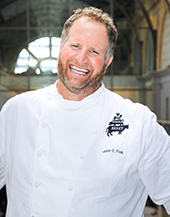 John Fink is an experienced and passionate executive chef/butcher with a unique set of skills that brings significant understanding to the entire food service business. Fink has over 30 years of experience cooking for top restaurants including Aqua, Postrio, Ondine and Silks Restaurant at the Mandarin Oriental in San Francisco to the L'Orangerie at the Arizona Biltmore and Kuleto Estate Winery in Napa. John is a member of the 2018 Team USA, who competed for the World Butcher Challenge in Belfast, Ireland. Chef John Fink founded The Whole Beast in San Francisco in 2010 as a way to celebrate the art of cooking whole animal over fire.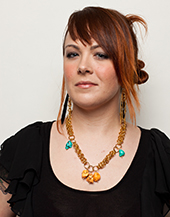 Tia Harrison is the co-founder and President of The Butchers Guild. She is also Executive Chef and co-owner of Sociale Restaurant in San Francisco. Author of Butchery and Sausage Making FD. In 2007, Tia co-founded Avedano's Meats and has since left the company. She is also the creator of Business Launch Programs a project of Multidimensional Development LLC.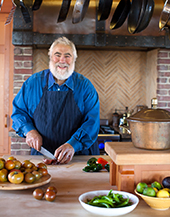 Bruce Aidells's culinary career began in 1979 at a small charcuterie, Poulet, in Berkeley's Gourmet Gulch. After leaving Poulet in 1983 the Aidells Sausage Company was created to produce Cajun style sausages to grateful chefs in the Bay Area. By the mid-80's the line had grown and Aidells began showing his sausages at the Fancy Food Show winning several awards for best meat product and early in the 90's won the most prestigious award, best product line. Aidells has written 12 cookbooks mostly on meat and sausage cookery and he continues to contribute articles to several national food magazine including, Eating Well, Fine Cooking and Rachel Ray.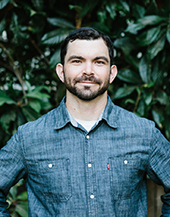 Co-owner of Contimo Provisions in Napa, Kevin Folan learned from a young age the importance and power of food. Food was a huge influence in the Folan household, where all meals were cooked and eaten as a family. Professionally, Kevin came up through the food world learning classic French technique in a comfortable setting, working at places like The Beacon Hill Hotel and Bistro in Boston, while studying the greats like Jacques Pepin and working closely with local farmers, chefs and butchers. California was always home, and after an extended stay on the east coast, Kevin moved back to California, eventually settling in Napa to hone his butchery and preservation skills at the famed Fatted Calf Charcuterie.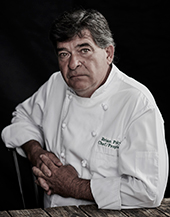 From his early twenties onward, Chef Brian Polcyn was mentored by one of the first certified master chefs in the country, Milos Cihelka. From him, Chef Polcyn learned whole-animal butchery and the ancient craft of Charcuterie, but most importantly he learned the necessary discipline it takes to become a successful chef. He went on to operate/own six restaurants in Metro Detroit over 35 years, winning restaurant of the year 5 times, and educating a significant portion of the culinary population in metro-Detroit and beyond as an  instructor as Schoolcraft College for over 20 years, all while raising five kids with his beautiful wife.  In 2006, Chef Brian and his first book, Charcuterie: The Craft of Salting, Smoking, and Curing, were nominated for James Beard Awards in the categories of "Best Chef: Great Lakes/Midwest" and "Single Subject Cookbook".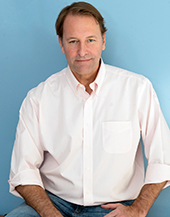 Michael Ruhlman has written more than 20 books including 1997s The Making of a Chef and its follow-up The Soul of a Chef. His collaboration with Thomas Keller is extensive, having co-written landmark text The French Laundry Cookbook and Thomas Keller's five subsequent books. Alongside Chef Brian Polcyn, he worked on the chef-library necessities Charcuterie and Salumi. Ruhlman co-wrote Eric Ripert's A Return to Cooking, and fellow Clevelander Michael Symon's Live to Cook. He also contributed to Grant Achatz's Alinea.
---
TICKETS: Tickets are $35 and include admission to the panel and reception
WILL CALL: Will Call will be located through the main entrance in our atrium.
FOOD & BEVERAGE: Tickets are inclusive of food served during the walk-around tasting. We do not allow outside food or beverage.
PARKING: There is parking in the lot directly outside of The CIA at Copia as well as across the street, but the lots can get crowded. Plan to arrive early, and we recommend carpooling. Uber and Lyft are good options too!
CELEBRATE: We host a variety of public events throughout the year – see what's coming up next